Posts published by "Beyon Miloyan"
Beyon Miloyan is an epidemiologist turned translator. He is the publisher of Sophene Books, dedicated to reviving classical works of Armenian literature. You can also read more of his writing on his blog.
The Concept of Nationality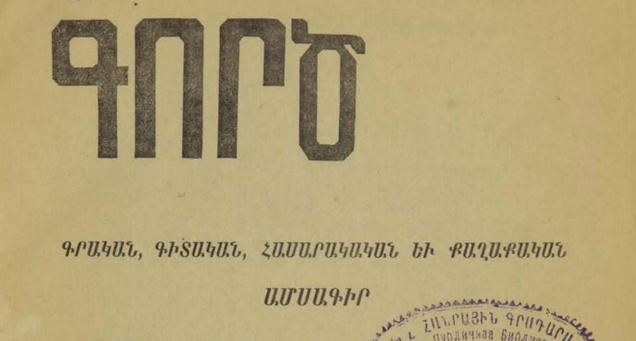 A comprehensive discourse on nationality from an Armenian perspective by Hakob Manandyan writing in 1917 in a Baku-based periodical.
Why Do Oppressed Nations Adopt a National Course?

Hakob Manandyan, one of the 20th century's great Armenologists, considers the question of the nationalism in the Armenian context.