Yerevan is among the oldest continually inhabited cities in the world and its pride in that fact is on display during a celebration that takes place every year. On occasion of its 2,975th birthday, photographer Alex Tarverdi, an English-Armenian, happened upon a collection of impeccably preserved classic cars from the four corners of the world: the United States, Germany, Japan,  France, and Russia. It was a surprise, but welcome, find.
Tarverdi, a native Londoner, moved to Armenia in 2012 to volunteer for a few months – but stayed for two years. Although he was taking pictures before he got there, it was when he was in Armenia that he started taking it seriously.
The day of the birthday celebrations, he says he was enjoying the day's jubilant atmosphere when he unexpectedly saw the classics lined up on Mashtots Avenue. As he was reveling in the cars' condition, it was his mother, visiting him in Armenia, who was most excited. As they were browsing, a big smile came across her face when she made a discovery: "this is my [Citroen] Jian – the car I drove when I was your age!"
You can see more of Tarverdi's photography on his website. You can reach him through Facebook
If you know what year and model the cars are, please let us know in the comments section!
Chevrolet (USA)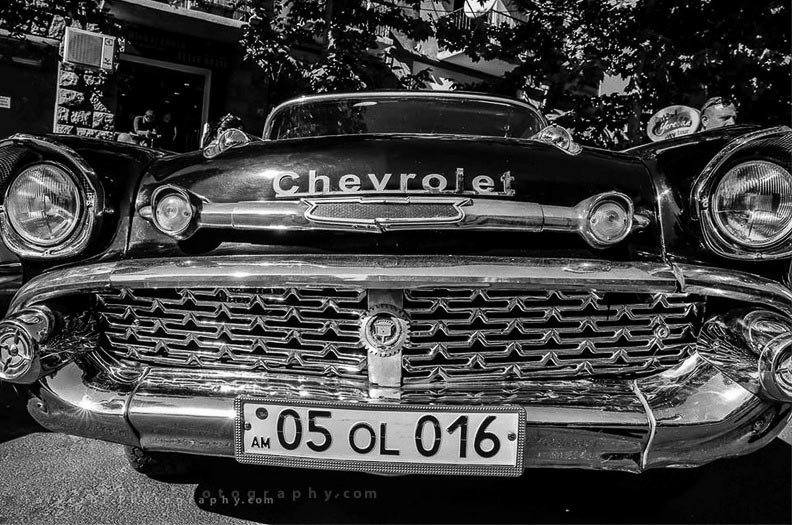 Citroen (France)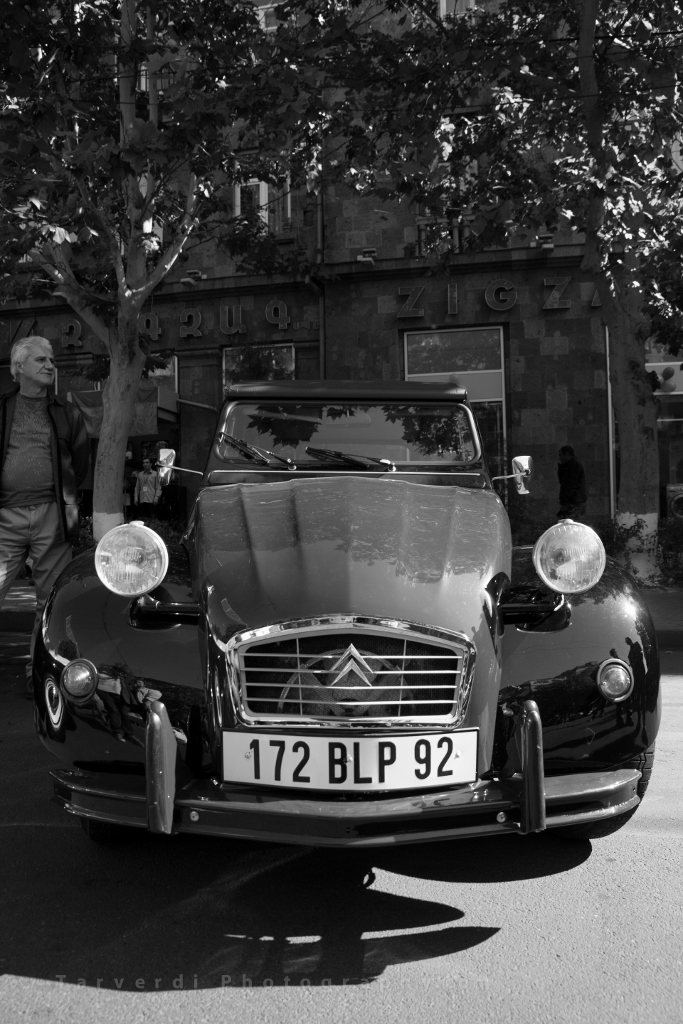 Mercedes-Benz (Germany)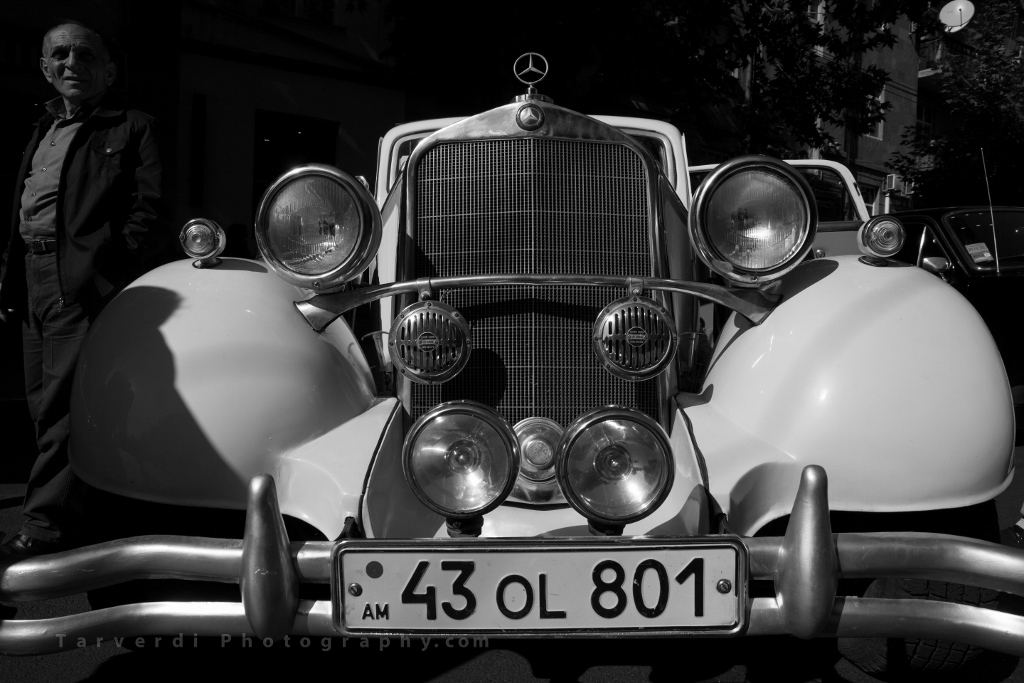 ZMA (USSR/Russia)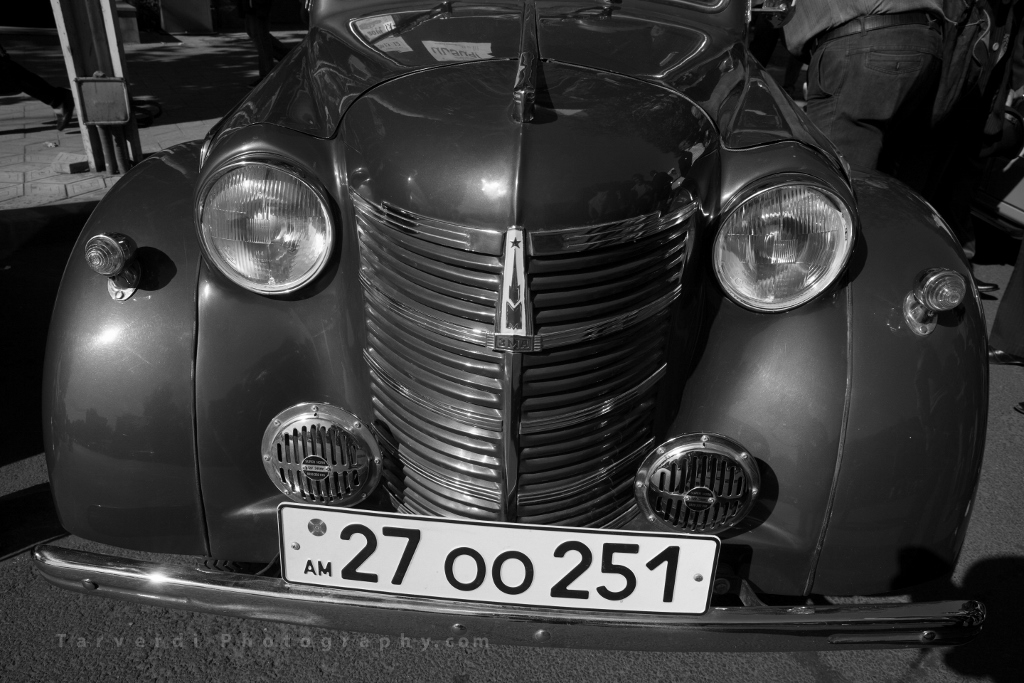 Lexus (Japan)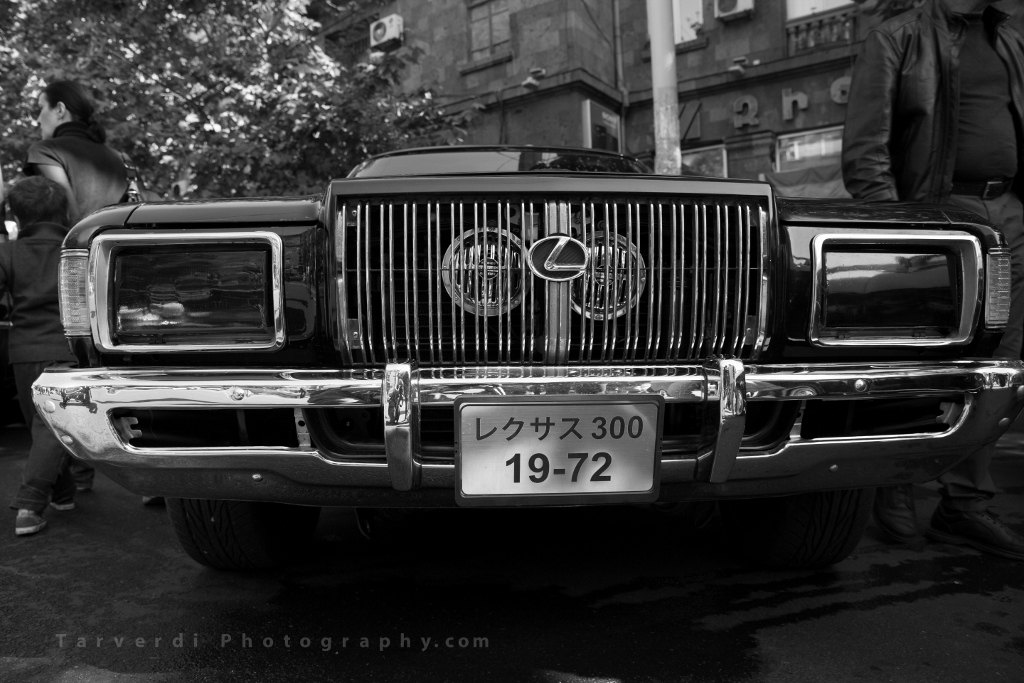 GAZ (USSR/Russia)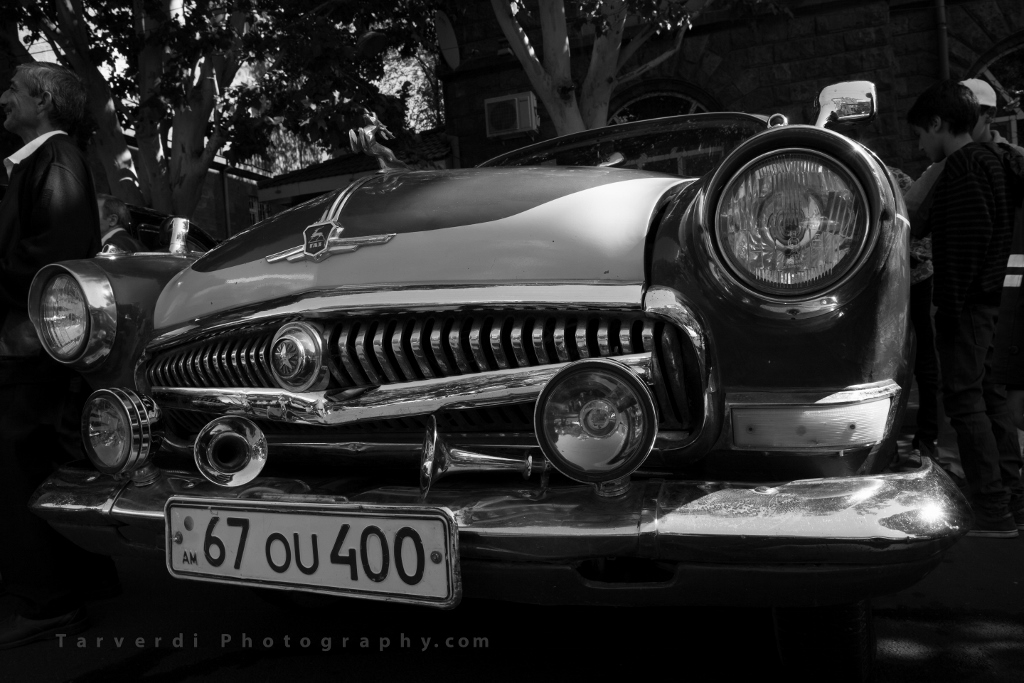 GAZ (USSR/Russia)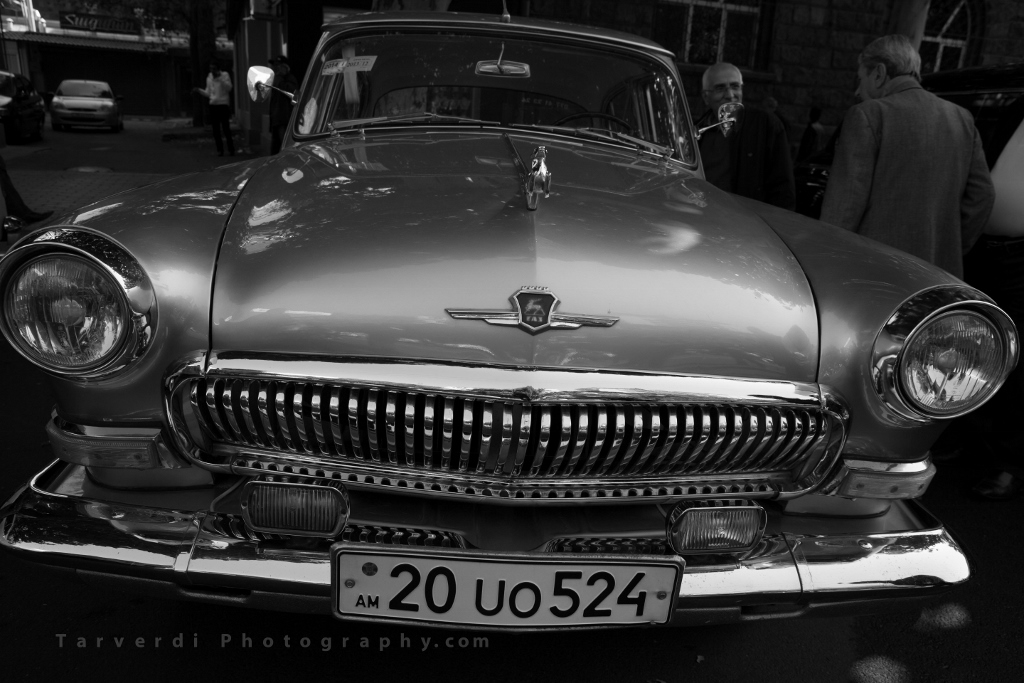 Mercedes-Benz (Germany)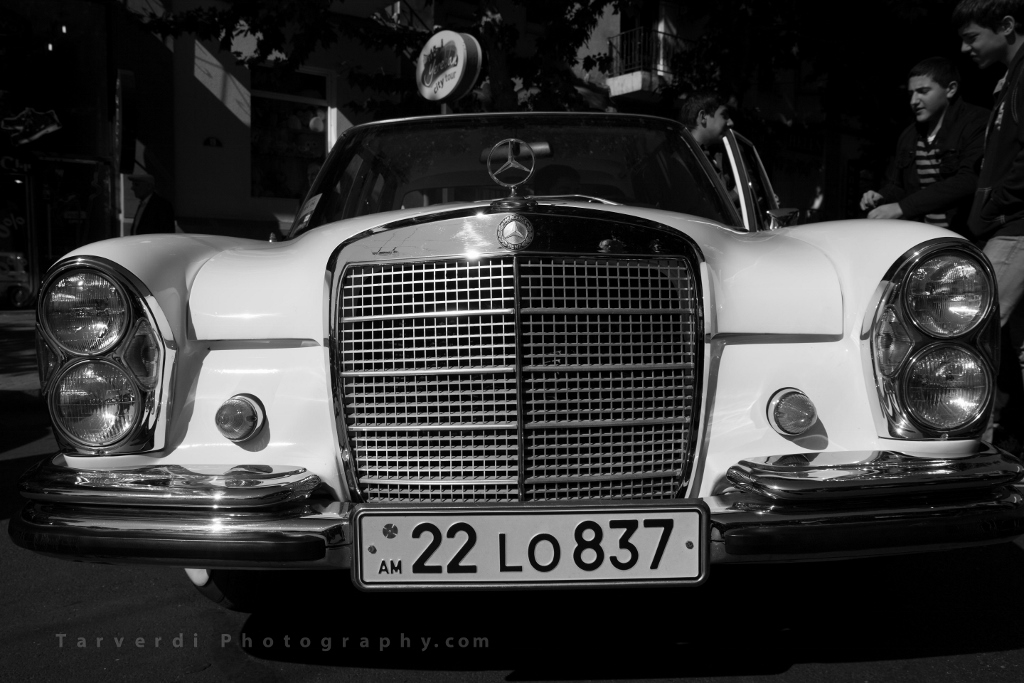 Ford (USA)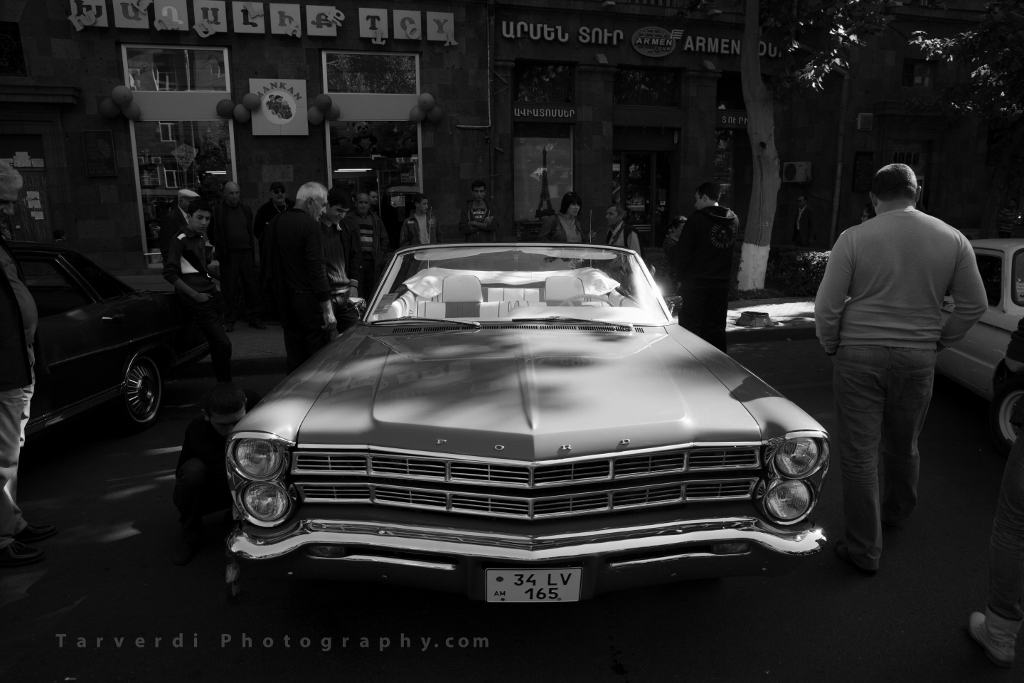 ZIS (USSR/Russia)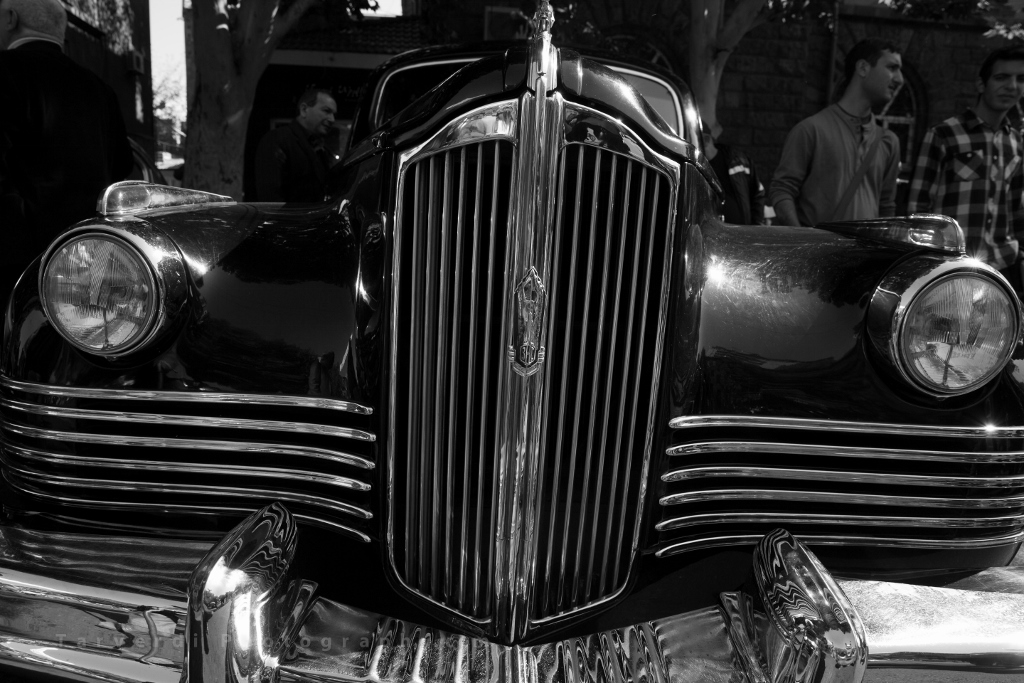 [unclear]