"I paint LOVE," an unabashed Martiros "MarHak" Hakopian says matter-of-factly as he looks directly in my eyes. I give him the sort of quizzical look that asks, "What in the world do you mean?" But glancing over the paintings that adorn the walls of his Los Feliz studio, sure enough, I see "love" everywhere.
In bold blues and other vibrant hues, love gazes back. Sometimes the word itself is spelled out across MarHak's naked canvas, each letter its own endearing personality. More often, however, love is an energy, a feeling, that the viewer gets from the playful fusion of colors doing somersaults into the pool of Hakopian's canvas.
The 57-year-old artist abides by no particular style, but where he's found a niche is in a realm that most closely resembles abstract expressionism. In lieu of solid, defined lines, Hakopian paints a world that reflects raw emotion, inviting viewers to experience his art by delving introspectively into their own emotional center and encouraging an internal dialogue within themselves first. "Soul searching," he calls it.
His "Talking with God" series, which he began earlier this year, epitomizes the types of challenges Hakopian unloads on his viewers. Each painting, or each conversation with God, as the series' title implies, is a new variation on a theme. Perhaps the 40 some-odd pieces (and counting) suggest that talking with God is no easy task. Still, these variations point to the adventure of color and movement that MarHak undertakes when beckoning his viewers to turn their gazes inward in search for a truth specific to themselves.
"Talking With God" series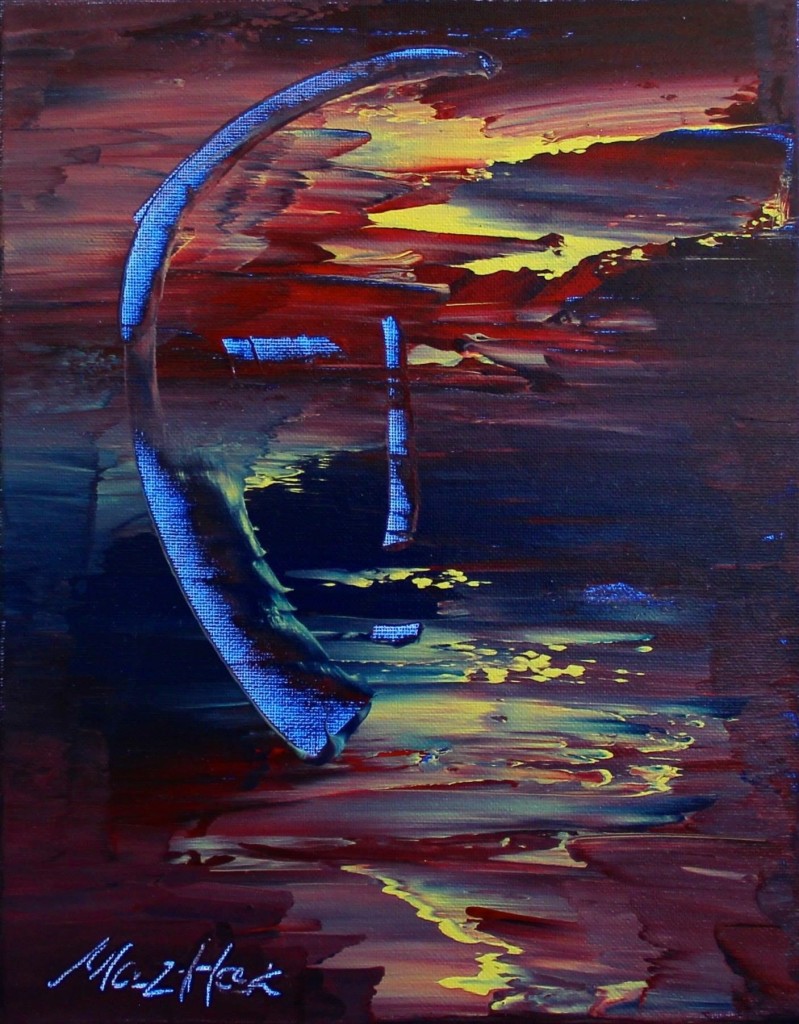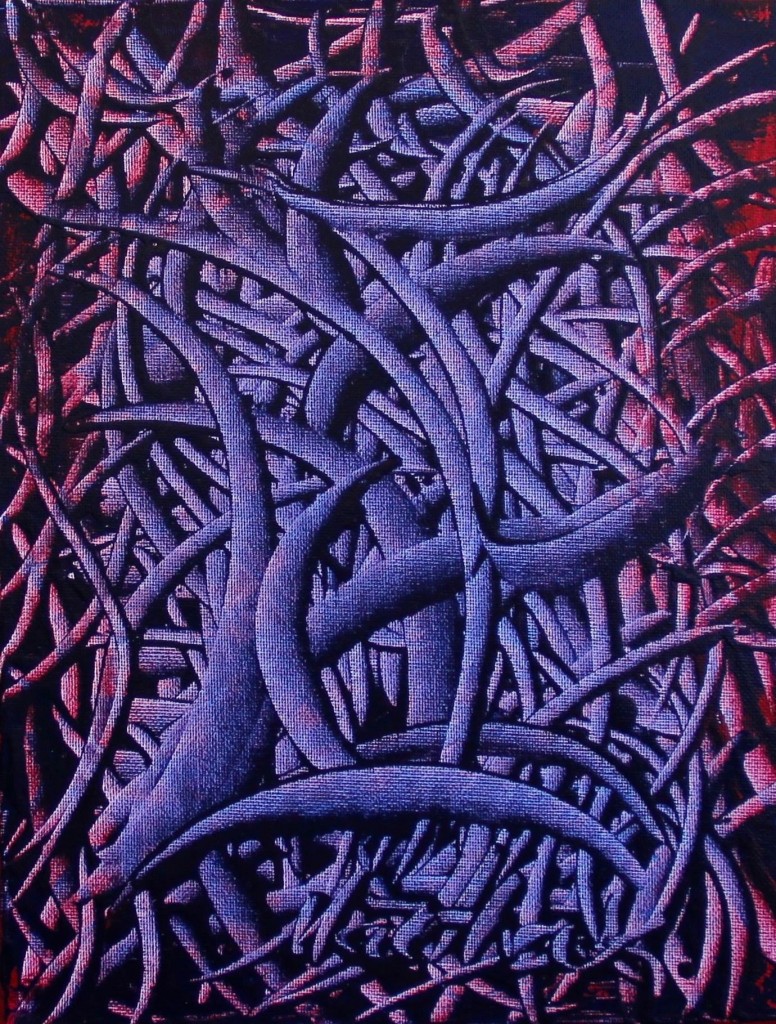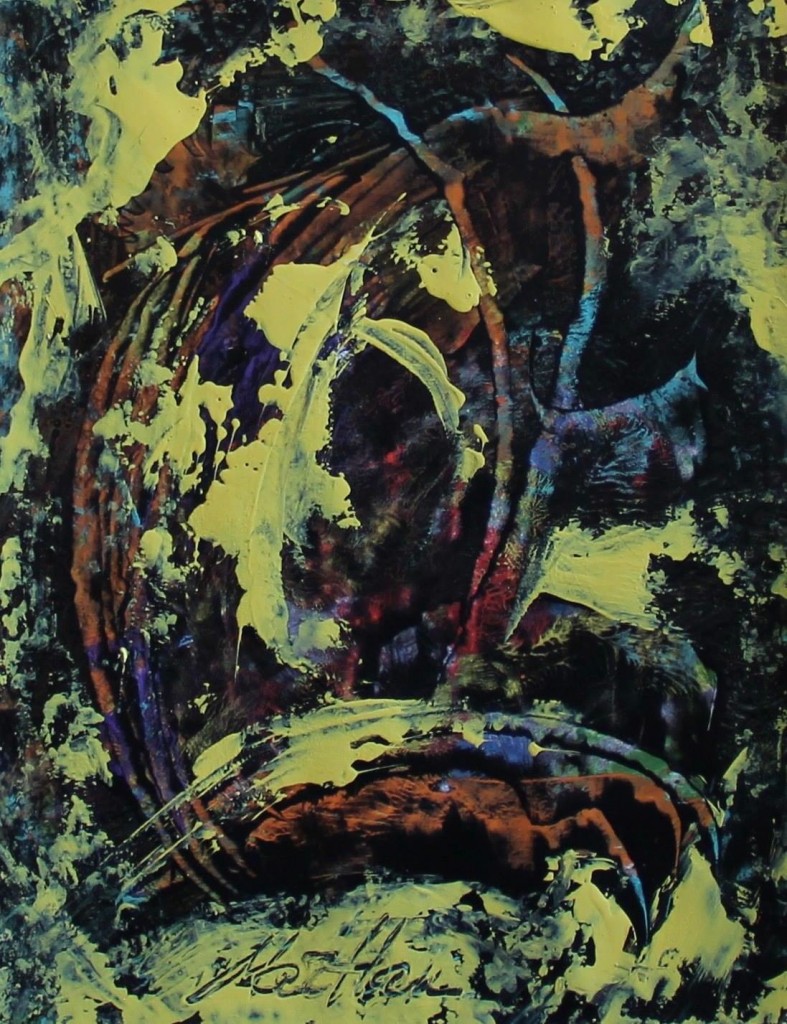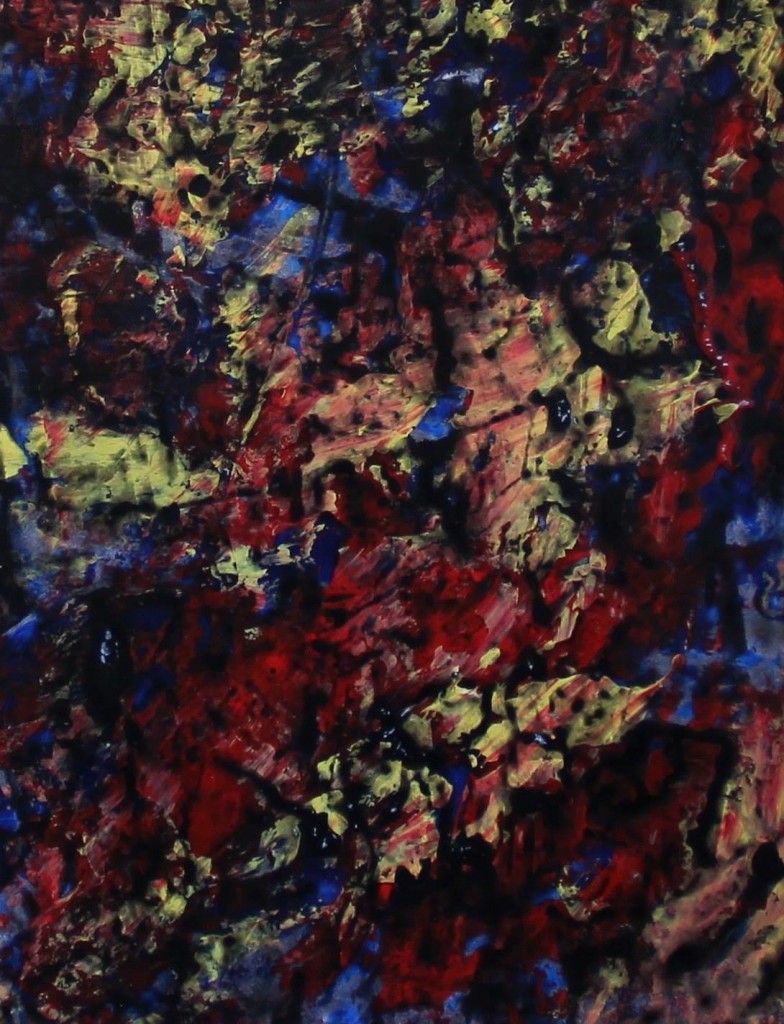 The same holds true for Hakopian's works on love, except the variation on a theme seems much more clear in this case. "All you need is love," his canvases intimate, reprising the maxim first immortalized by The Beatles, one of the many music icons MarHak paid homage to as a 17-year-old boy living in Yerevan. An ardent youth, Hakopian fully immersed himself in the sociocultural revolution of the '60s and '70s, allowing the music of Led Zeppelin, Jimi Hendrix, and Stevie Ray Vaughan, along with the countercultural ideas of his generation, shape his views on peace, love, war, and spirited living. Luckily for us, Hakopian's refreshing fondness for life and jovial spirit have stayed with him decades later.
So when he says, "Love exists in me," I can't help but smile in agreement. "Love exists everywhere," he adds. "But it is also missing everywhere." To this end, Hakopian has made it his life goal to use his art as a vehicle to spread love to the world about him.
Love of self… Love of other… Love of LA… Love of Santa Fe… Love of Woman… Love of Rock and Roll… Love that bites… Love that stays sweet… Love that feels like a summer swing. These distinct feelings are ever-so-familiar to the human heart, but they are also some of the titles of MarHak's acrylic paintings: works of love themselves that wear their titles well.
"Love Bite"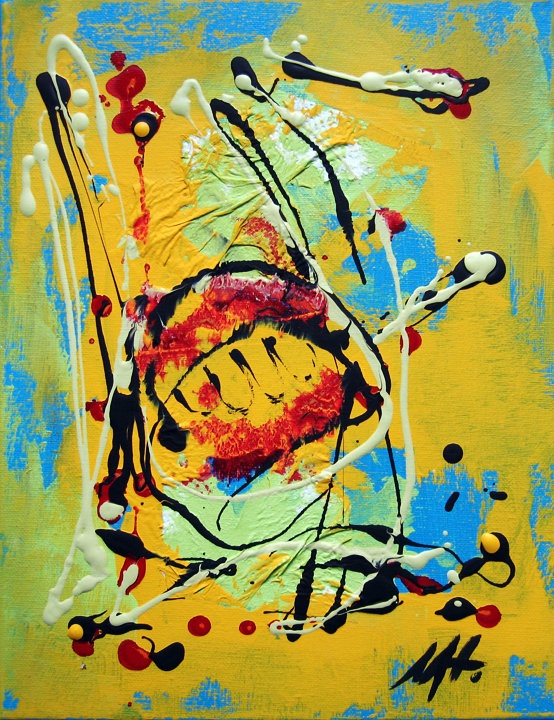 "Love Rock and Roll"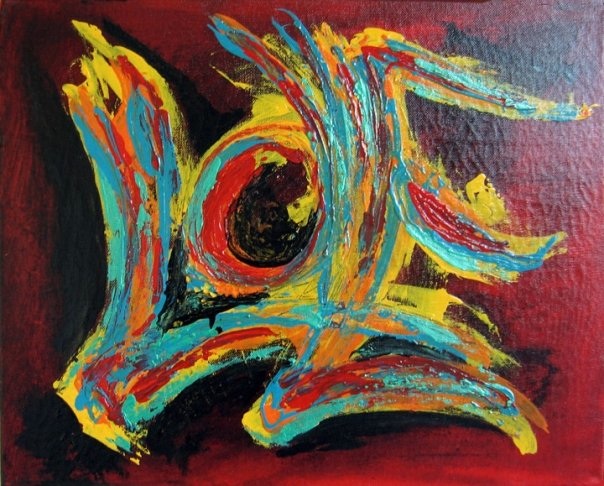 "Love Toy"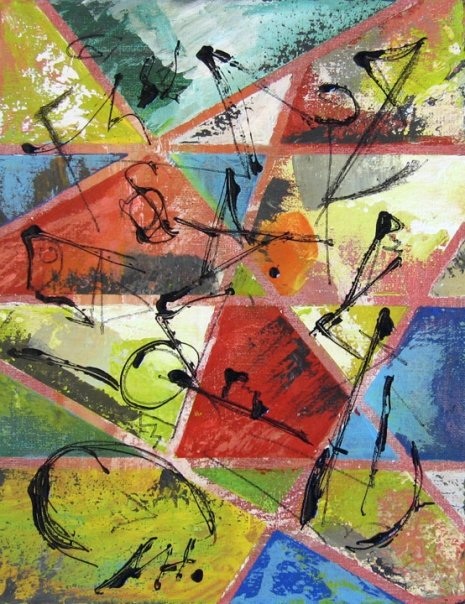 "Love Crown"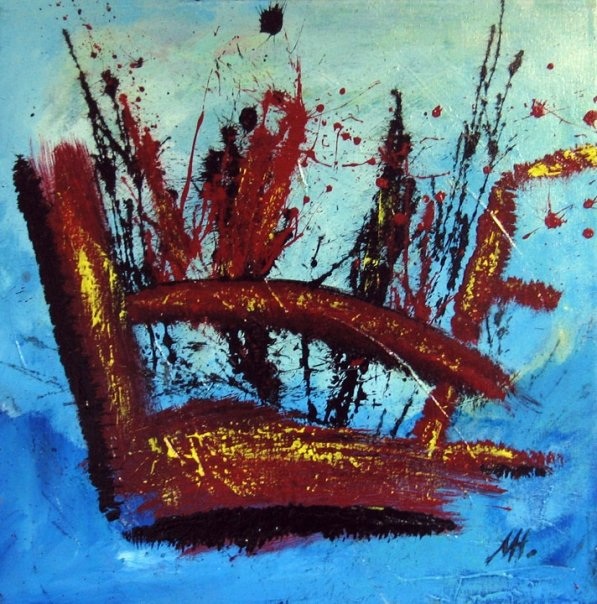 "Love Celebration"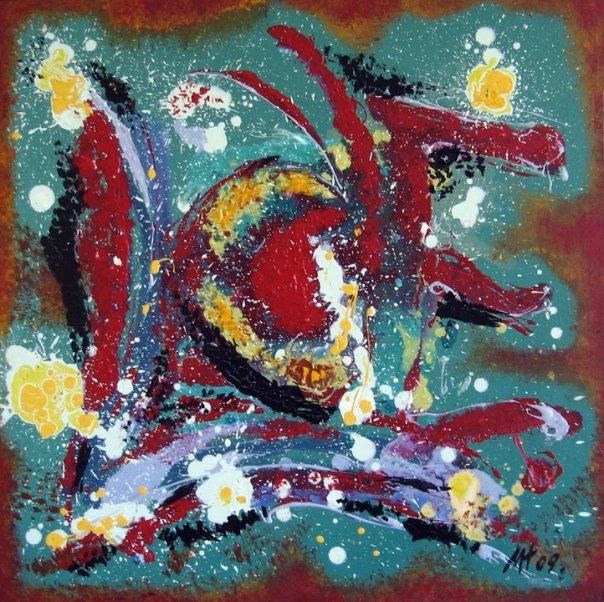 These titles speak volumes not just of Hakopian's work, but also of the artist himself. Free of complexities, MarHak speaks, jests, and laughs as easy as a summer swing. Getting used to performing in front of large audiences at a young age may help explain his playful personality. After studying English at the Teacher's Training University of Yerevan, MarHak landed a job at age 20 as the host of a TV program called "English for Everybody," where he put his charming personality and sense of humor to use by teaching his audience English.
Today, he spends time teaching kids how to paint instead. He is a frequent participant in the Petite Montmartre Paris festivities of Atwater Village, where he mentors petite Picassos as they pick up an easel and palette for the first time.
Also a father to three young women —Adreanna (28), Erika (25), and Aleksandra (21)—Hakopian doesn't need to travel far for inspiration. His daughters inspire him every day. In fact, MarHak's creative focus on love had its genesis one morning in 2002 when he was teaching his daughter, Erika, how to paint, telling her to imbue her work with a unique and distinguished quality. "For example, you spell 'love' like this," he gestured brushstrokes nonchalantly. "But while I was doing that, I realized that the lesson I was teaching to my daughter was a lesson for me," says MarHak. "I needed to paint L.O.V.E."
Since that day, MarHak has infused love in all his paintings. His quite-literal labors of love have earned him numerous honors and awards, including nominations in Blue Canvas Art Magazine and Certificates of Recognition from Congresswoman Janice Hahn and California State Senator Roderick D. Wright, which were awarded to him during his "Art Without Borders" exhibition in San Pedro earlier this year.
But MarHak's artistry goes well beyond his easel. He writes poetry and music, plays the guitar, and acts as well. When the mood strikes, he'll paint to his own music or write a poem that's been inspired by his art.
Hakopian wears many hats, but despite his many talents, he finds painting the most therapeutic. "My paintings make you go to some good places and want to stay there," he says with a twinkle in his eyes. But that's not to say that he hasn't had difficulties trying to find himself as an artist. "The hardest thing for me to learn was to have total freedom, that nothing stands in my way," MarHak divulges.
This lesson is one he often tries to point out to young, budding artists. "You have to be free." he says with confidence. "Then everything else will follow. Especially the love."
To learn more about Martiros Hakopian and his works of art, visit his website or his Artist's page on Blue Canvas.