On January 31, law enforcement officials of the Artsakh Republic damaged the cars and beat up members of a group called PreParliament. The incident took place in a remote, mostly uninhabited part of Berdzor in western Artsakh, near the Republic of Armenia's border.
According to video footage, a procession of cars organized by PreParliament was stopped shortly after entering the Artsakh Republic. Officials say the reason the vehicles were stopped was because there were groups on the other side of the barricade waiting for the members of PreParliament. When they were told to turn back, the confrontation erupted into an assault on the vehicles and some members of the group by the Artsakh state police. The president of Artsakh, Bako Sahakyan, has ordered a thorough investigation of the incident.
It is unclear exactly what happened to set off the large assembly of law enforcement officials who suddenly took issue with something not discernable from the soundless video released by PreParliament. Whatever the details, law enforcement was wrong to attack the group. Such behavior sets a bad precedent and whether it was a simple disagreement or a reaction to verbal provocation, neither are acceptable grounds to throw discipline to the wind and resort to physical attack.
To see PreParliament, however, as a bunch of peaceniks subject to the heavy hand of the law while they were minding their own business would be a mistake.
Who is PreParliament?
Currently operating under several names, PreParliament, an offshoot of the defunct Sardarabad Movement, was created in 2012. It is an amalgam of disgruntled citizens who have spent the past few years disparaging Armenia in a march toward their not-so-subtle objective of overthrowing Armenia's government – violently, if necessary.
In 2014, PreParliament – now interchangeably called Founding Parliament because, according to one of its "coordinator," Garegin Chugaszyan, they are in the second phase of their activities – launched a program called "The Centennial without this regime." The centennial to which they're referring is the 100 year anniversary of the start of the Armenian Genocide, April 24, 2015. Their objective is to remove Armenia's government, from power on that day.
In case there is any confusion about the plan, PreParliament is intending to subvert the government of Armenia on the centennial anniversary of the most solemn day of the year for Armenians. Nobody in the organization, which includes Artsakh War veterans Jirayr Sefilyan and Pavel Manukyan, seems wise to how profoundly distasteful it is to usurp the memorial of the greatest loss of life in Armenian history and turn it into political theater. It's like an Armenian Tet Offensive except without the element of surprise and colored by a distinctively offensive tint.
Perhaps not wanting to spread itself too thin, the group's activities have largely been rebranded under the "Centennial without this regime" banner although they maintain the PreParliament website and refer to themselves as Founding Parliament (for which they have also launched a separate website.)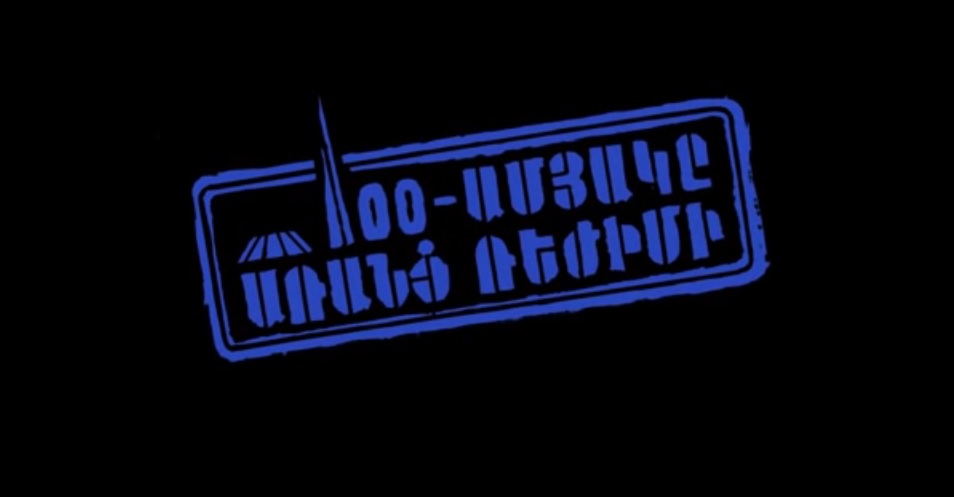 Among Heroes
The core belief of PreParliament/Founding Parliament/ "The Centennial without this regime" is that the government must be removed and a "stable democracy" be put in place. The rest is murky. But, listening to their interviews and following their less deliberate statements, one can glean an idea of how they see themselves.
A common refrain by the group's members is a rehearsed line about their commitment to nonviolence – right before they sound off conditions under which they would be forced to use violence. In one stark example, during a press conference by "The Centennial without this regime" on December 3, 2014, a leader of PreParliament, Gevorg Safaryan, speaking about Armenia's government, said that "they are worthy of elimination."
Safaryan continued to say that, "If we see that we are unable to achieve our goals by peaceful means, we will then turn to force," adding that, "Today, in our country, there are dozens, hundreds of youth who are ready to take up arms." He then turned to "warn the regime," specifying that it was not a threat because "they don't need to make threats: if it needs to be done, it will be done."
He ends by hypothesizing about the murder of Samvel Aleksanyan, Ruben Hayrapetyan, and Sashik Sargsyan, President Serzh Sargsyan's brother. Using the word in Armenian to describe the killing of an animal, he posits that their murders would spur a popular zeal like the one felt among Armenians when Soghomon Tehlirian assassinated Talaat Pasha, the chief organizer of the Armenian Genocide.
After Safaryan was done, Chugaszyan, seated next to him, said, "'The Centennial without this regime' is a peaceful movement."
It wasn't the first time that the group drew parallels between itself and heroes of the Armenian Nation. On May 24, 2014, Tigran Khzmalyan, a prominent member of PreParliament, responding to an alleged statement made by a government official about the possible deportation of Sefilyan, said, "They tried to deport [General] Antranig and [Garegin] Nzhdeh, too."
"Trust Us"
The main activity of the group seems to get people angry enough to join them. It has nicer websites than most political parties in Armenia and it is updated with some regularity with news and videos on YouTube, mostly of its members giving press conferences about the dire state of everything in Armenia. As with most groups whose focus is on rhetoric rather than actual work that puts its model on full display, the audience is expected to presume that if PreParliament succeeds, things will get better. "How?" is a question for another day.
Browsing the website, it appears their members have an uncanny predilection to getting beat up – the face and head apparently being the most popular targets. Fortunately, though, they seem to never be so seriously injured that they're unable to give an interview shortly afterward, on camera, while recounting the grisly details of whatever happened. There are several videos and images of members wrapped in head bandages and although there is never any evidence, the conclusion, invariably, is that the government is responsible. Why or how more conspicuous government critics who are unaffiliated with the group have escaped the regular beatings suffered by PreParliament is a mystery.
They have even reached out to the Diaspora through a network of chapters of an organization calling itself Armenian Renaissance. Their purported goal is to try and win the hearts, minds, and mostly dollars of the Diaspora. For a group trying to endear itself to new supporters, however, some members of Armenian Renaissance have the curious tendency of trying to convince the Diaspora to become involved in their work by telling them how worthless they are for not being involved.
Victims Now, Victimizers Later?
Although PreParliament is relishing its role as the victim, which they were in this case, they must be oblivious to the absurdity of condemning a much subdued type of violence than what they were promoting no more than two months ago. At best, they are in the same camp as their attackers, willing to resort to violence to resolve their problems. Another perspective is that they are worse because of their stated willingness to use arms and violence to get what they want.
Some have asked why PreParliament was traveling to Artsakh in the first place. After all, their goal is to subvert the government of the Republic of Armenia, not the Artsakh Republic. In apparent anticipation of this question, "The Centennial without this regime" released statements and images on its Facebook page in December with the title, "Artsakh is Armenia and that's it!" Although it's true that Armenia comprises the Republic of Armenia and the Artsakh Republic, the fact remains that they are currently two separate countries with different governments. So, why were they going there? Others have questioned what they may have done to provoke the police officers. As previously mentioned, it's unclear from the video why the police suddenly reacted with such outrage.
The answers to these questions are important but they cannot and will not justify the actions of the police. The commanders who were responsible for the unruliness in Berdzor should be disciplined, as should anyone who was an identifiable participant in the melee.
As for PreParliament, what remains to be seen as they prepare to overthrow Armenia's government is how the Armenian Nation will respond when the memory of its martyrs is wantonly defiled. On April 24, 2015, we'll know.